Many people respond to reminders to follow the fire laws with an attitude of "well, that won't happen in MY theatre." Which is ironic, because that was the assumption of those at the Iroquois Theatre back in 1903, and all the people at these theatres and venues this year.
---
December 25, 2018:  Langton's Hotel/Set Theatre, Kilkenny, Ireland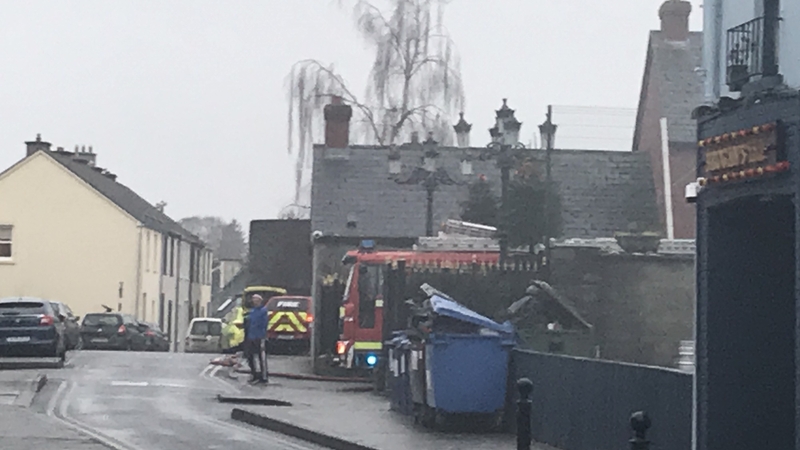 Crews contain fire at Kilkenny hotel & nightclub.  -RTE
---
December 10, 2018:  Broadhurst Theatre, NYC, NY
"Fire Breaks Out At Broadway Theatre" -Forbes
---
November 15, 2018:  Bourbon Theatre, Lincoln, NE
Cause of fire? Stupidity.  Unauthorized "fire dancer" spilled KEROSENE during performance.  Thankfully for the approximately 750 people evacuated, it spilled directly under a sprinkler head, which extinguished the fire.
Bourbon Theatre fire and evacuation could have been "disastrous." -1011Now
---
October 22, 2018:  Burnley Empire Theatre, Burnley, UK
Arson.
Burnley Empire Theatre fire was deliberate. -Burnley Express
---
September 1, 2018:  Olde Walkerville Theatre, Windsor, Ontario, Canada
Fire causes minor damage to historic Olde Walkerville Theatre. -Windsor Star
---
August 12, 2018:  Empire Theatre, Stockton, CA
Investigators trying to determine cause of Empire Theatre fire.  -RecordNet.com
---
July 18, 2018: Barclay Theatre, Irvine, CA
Electrical fire temporarily shuts Barclay Theatre in Irvine. -Orange County Register
---
June 13, 2018: Alpine Valley Music Theatre, East Troy, Wisconsin
Roof fire started by welder.
Crews quickly extinguish roof fire at Alpine Valley Music Theatre.  -FOX6
---
May 19, 2018: La Mama Theatre, Carlton, Australia
La Mama Theatre vows to rebuild after fire destroys iconic Carlton venue. -ABC News
---
May 18, 2018:  Belfry Theatre, Victoria, Canada
Electrical fire in dimmer room, extinguished by sprinkler system.  Notice the available fuel load (boxes, etc…) stored in the room.
Fire at Belfry Theatre closes curtain on recent show. -Victoria News
Fire, water damage estimated at $25,000 at Belfry Theatre. -Times Colonist
---
May 7, 2018:  Al Worood kindergarten theatre, Duhan, RAK, UAE
176 students ages 4-5, and 25 staff members were evacuated from early morning fire.
RAK kindergarten pupils rescued after fire in school theatre. -The National
---
March 22, 2018:  Pavilion Theatre, Glasgow, Scotland, damaged by fire at neighboring Victoria's Nightclub
Additional BBC article on the fire.
---
March 9, 2018: Shaw Theatre, London, UK
London's Shaw Theatre damaged by blaze tackled by 35 firefighters. -The Stage
---
March 2, 2018: Adventure Theatre MTC, Glen Echo Park, MD
After the fire, the show goes on at Aventure Theatre. -Washington Post
Electrical Fire Breaks Out At Aventure Theatre. -Broadway World
---
February 17, 2018: Afrikan Poetry Theatre, Queens, NY
Fire hits Jamaica's Afrikan Poetry Theatre. -Times Ledger
---
February 1, 2018: Old Courthouse Theatre, Concord, NC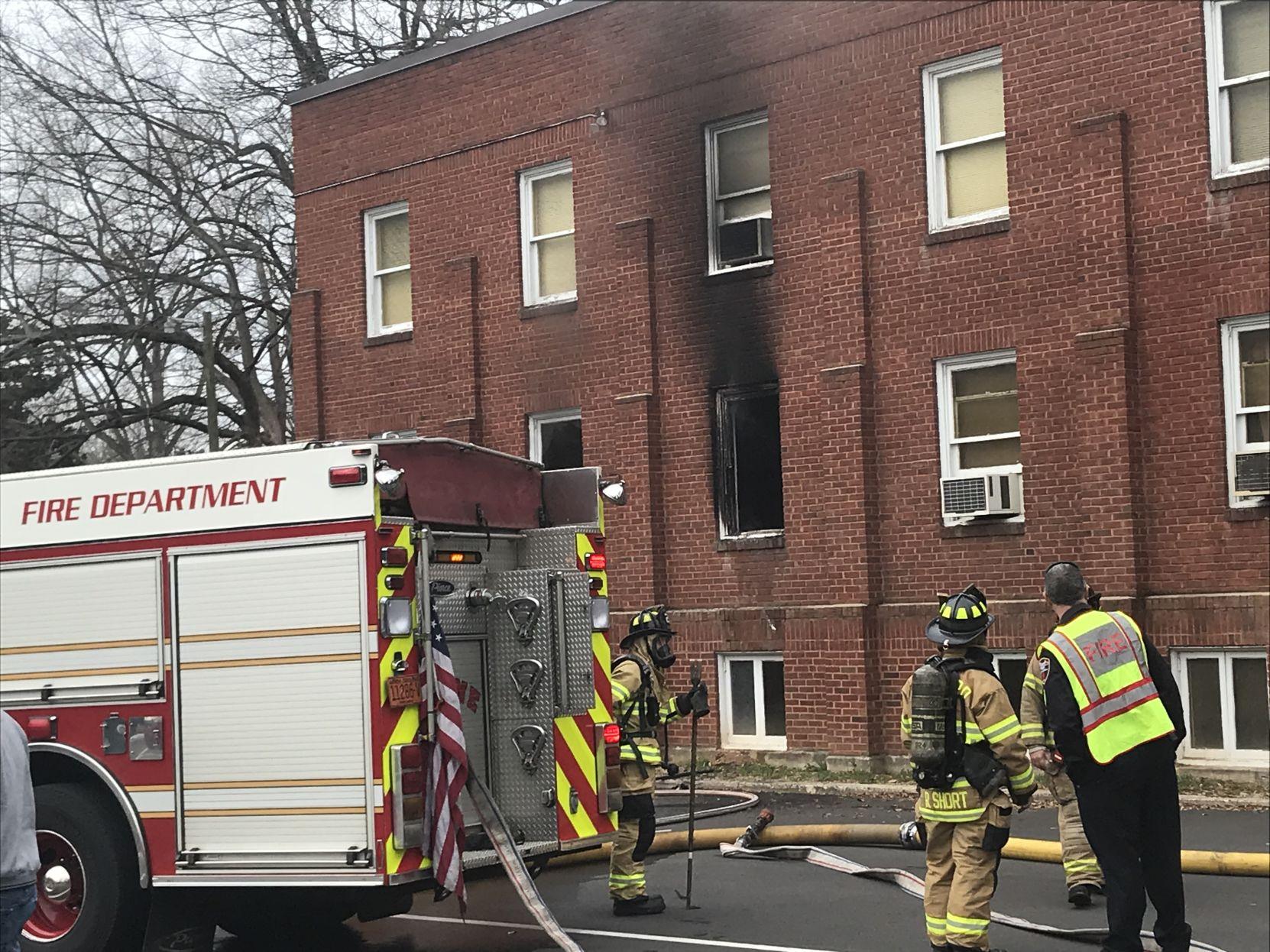 Fire at Old Courthouse Theatre. -Independent Tribune
---
January 26, 2018: Olympic Theatre, Cicero, IL
Fire causes smoke damage to Olympic Theatre building in Cicero.  -Chicago Tribune
---
January 25, 2018:  Varscona Theatre, Edmonton, Ontario, Canada
Fire forces evacuation of Edmonton's Varscona Theatre.  -Global News
---
January 24, 2018:  Albany Theatre, Albany, GA
One person killed in fire at vacant theatre.
Albany Theatre fire victim identified.  -WALB
---
Finally…
March 25, 2018:  Russian Mall Fire kills 64, including entire class of schoolchildren at movie theatre.
While not a live performance space, the problems that contributed to the high death toll, including locked exits and the alarm being turned off, are the same problems many live performance spaces create or encourage.
Trapped schoolchildren called their parents from burning Russian mall  –to say goodbye.  -Washington Post
---
Every December during Theatre Fire Safety Month I try to demonstrate why following every fire code, law, regulation, and simple common sense in your theatre is important. If not, let's recap:
You cannot depend on any single person, plan, device, or system to work during a fire.
You must always keep all fire exits clear, and all fire safety devices in working order at all times, as you have no way of knowing how, where, or when a fire may start. Accidental fires aren't the only fires in theatres, and you may need to evacuate due to the actions of your neighbors.
By the time most fires reach the point of triggering an automatic alarm, they are well past the point of being able to be extinguished by a handheld extinguisher.
Time is your enemy during a fire. Fires grow quickly.
A two hour fire protection rating has little in common with real life fire conditions. The rating is based on slowly rising temperatures in lab conditions over two hours. Real fires can reach the highest "rated" temperature in minutes.
Your theatre's fire protection rating may not reflect the type of combustible materials you may tend to have on stage or in storage.
A fire that has started is proof that an existing safety device, plan, or system has failed. Don't assume that everything else will work correctly.
In nearly every theatre fire, multiple mistakes are made by personnel, and multiple fire safety, containment, and suppression devices or systems fail to work exactly as intended.
By the time most fire departments arrive and establish water lines to a working fire, damages can already be enough to close your theatre for months. Few theatres have easy access points around their structures (it's not like they have windows all around the house and stage). Fighting a fire inside a theatre takes time. Simply getting lines into the theatre takes time. Don't assume your fire department will be able to save your theatre.
Fire codes exist for a reason: to prevent tragedies like the Iroquios, The Station, Colectiv, and Ghost Ship from occurring.  No show is so important it should endanger your audience and staff.