Many people respond to reminders to follow the fire laws with an attitude of "well, that won't happen in MY theatre." Which is ironic, because that was the assumption of those at the Iroquois Theatre back in 1903, and all the people at these 14 theatres and venues this year.
Please note: this list does not include fires at cinemas, fires at theatres that have been abandoned with no plan in place to restore them, or fires at theatres in India (which unfortunately happen so often there, along with stage collapses, as to be considered commonplace).
---
November 5, 2017: Lakeshore Academy of Fine Arts, Emeryville, ON, Canada
Emeryville theatre group rebuilding after weekend fire
---
October 24, 2017: The Soo Theatre, Sault Ste Marie, MI
http://www.sooeveningnews.com/news/20171024/quick-response-saves-iconic-soo-theatre
---
October 8, 2017: Luther Burbank Center for the Arts, Santa Rosa, CA
Damaged in wildfire.
http://www.sfgate.com/entertainment/article/Luther-Burbank-Center-damaged-by-fire-remains-12271248.php#photo-14356404
---
October 8, 2017: WIP Theatre, Chicago, IL
Electrical fire began in ice machine.
Fire Destroys WIP Theater In Edison Park
---
October 4, 2017: Majestic Theatre, St. John's, Newfoundland, Canada
Had just reopened the week before after months of renovations.
http://www.cbc.ca/news/canada/newfoundland-labrador/fire-majestic-theatre-duckworth-1.4325171
---
August 29, 2017: Theatre of Western Springs, Western Springs, IL
Electrical fire.
http://www.chicagotribune.com/suburbs/western-springs/news/ct-dws-theater-fire-update-tl-1012-2-20171009-story.html
---
August 15, 2017: Théatre de la Vielle Forge, Petite Vallee, QC, Canada
Venue was completely destroyed.
http://www.cbc.ca/news/canada/montreal/th%C3%A9atre-de-la-vielle-forge-fire-1.4254208
---
August 9, 2017: Georgetown Little Theatre, Stewarttown, ON, Canada
Suspected arson. Theatre company had previously lost it's rehearsal space from a fire in 1998.
https://www.theifp.ca/news-story/7496630-extensive-fire-damage-to-georgetown-little-theatre-in-suspected-arson/
---
July 29, 2017: Tomorrowland UNITE Music Festival, Barcelona, Spain
20,000 evacuated in huge stage fire at outdoor concert.
https://www.washingtonpost.com/news/arts-and-entertainment/wp/2017/07/30/more-than-20000-fans-evacuate-tomorrowland-edm-festival-after-massive-fire-engulfs-stage/?utm_term=.52a6c24efec1
---
May 31, 2017: Shoji Tabuchi Theatre, Branson, MO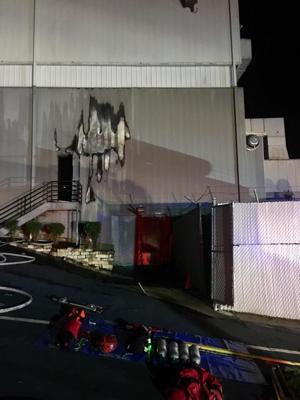 http://bransontrilakesnews.com/news_free/article_07fe61b6-4621-11e7-b003-8f526e243f14.html
---
April 8, 2017: University of Wisconsin-Milwaukee Peck School of the Arts, Milwaukee, WI.
Over $1 million in damages.
https://www.jsonline.com/story/news/local/milwaukee/2017/04/09/fire-damages-uwm-peck-school-arts/100259368/
---
March 3, 2017:  Windmill Theatre, London, UK
http://www.whatsonstage.com/london-theatre/news/fire-londons-windmill-theatre_43043.html
---
February 10, 2017: Lyceum Theatre, NYC, NY.
Electrical fire.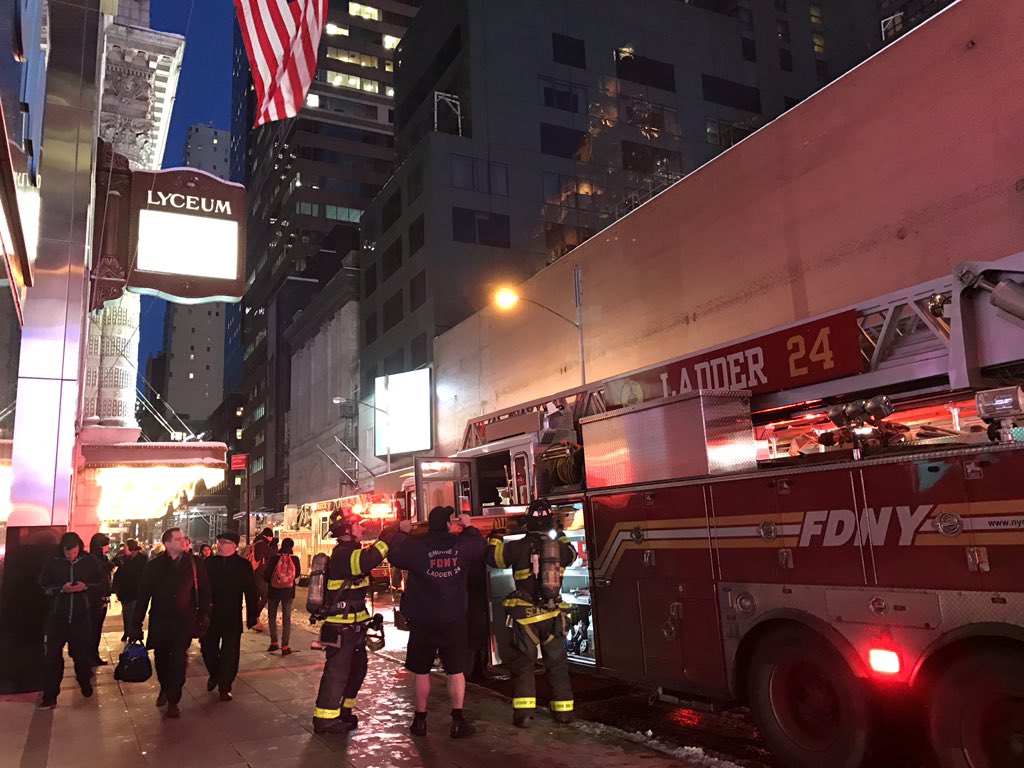 https://www.broadwayworld.com/article/Breaking-News-Second-Floor-Fire-Reported-at-Broadways-Lyceum-Theatre-20170210
---
February 6, 2017: Kuwait Opera House, Kuwait City, Kuwait.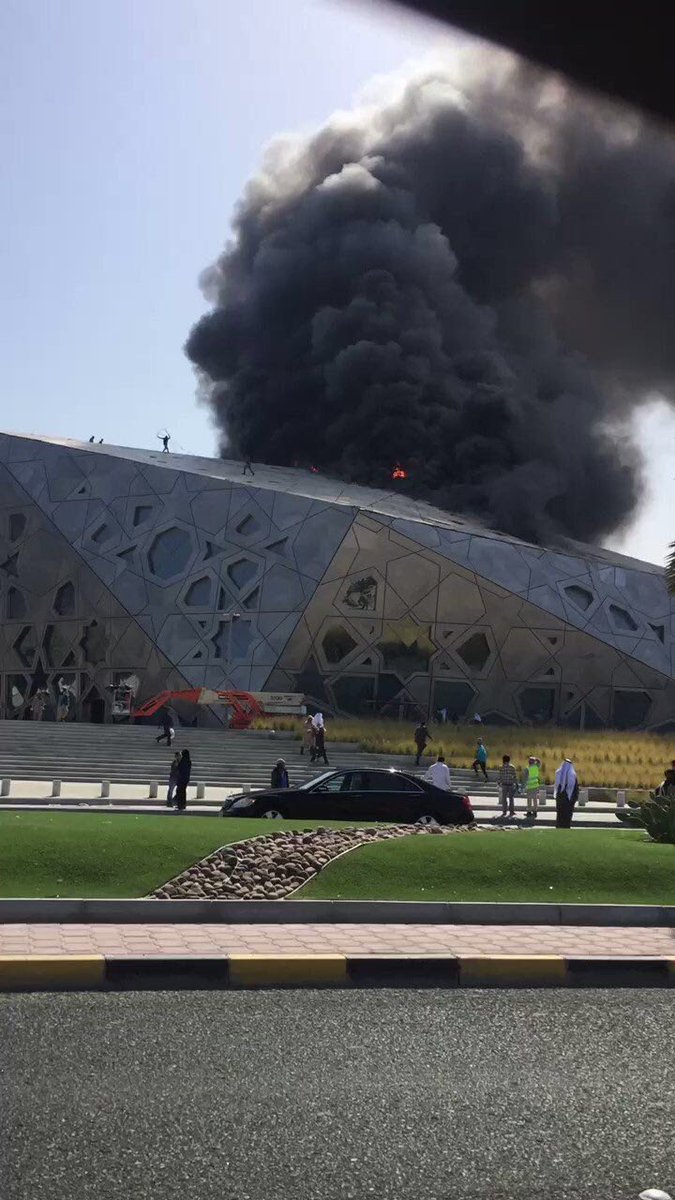 http://gulfnews.com/news/gulf/kuwait/watch-fire-erupts-in-new-iconic-kuwait-opera-house-1.1973895
---
Every December during Theatre Fire Safety Month I try to demonstrate why following every fire code, law, regulation, and simple common sense in your theatre is important. If not, let's recap:
You cannot depend on any single person, plan, device, or system to work during a fire.
You must always keep all fire exits clear, and all fire safety devices in working order at all times, as you have no way of knowing how, where, or when a fire may start. Accidental fires aren't the only fires in theatres, and you may need to evacuate due to the actions of your neighbors.
By the time most fires reach the point of triggering an automatic alarm, they are well past the point of being able to be extinguished by a handheld extinguisher.
Time is your enemy during a fire. Fires grow quickly.
A two hour fire protection rating has little in common with real life fire conditions. The rating is based on slowly rising temperatures in lab conditions over two hours. Real fires can reach the highest "rated" temperature in minutes.
Your theatre's fire protection rating may not reflect the type of combustable materials you may tend to have on stage or in storage.
A fire that has started is proof that an existing safety device, plan, or system has failed. Don't assume that everything else will work correctly.
In nearly every theatre fire, multiple mistakes are made by personnel, and multiple fire safety, containment, and suppression devices or systems fail to work exactly as intended.
By the time most fire departments arrive and establish water lines to a working fire, damages can already be enough to close your theatre for months. Few theatres have easy access points around their structures (it's not like they have windows all around the house and stage). Fighting a fire inside a theatre takes time. Simply getting lines into the theatre takes time. Don't assume your fire department will be able to save your theatre.
Fire codes exist for a reason: to prevent tragedies like the Iroquios, The Station, Colectiv, and Ghost Ship from occurring.  No show is so important it should endanger your audience and staff.